how to make Tri colour poori, Famous Indian Recipes | Easy Veg recipes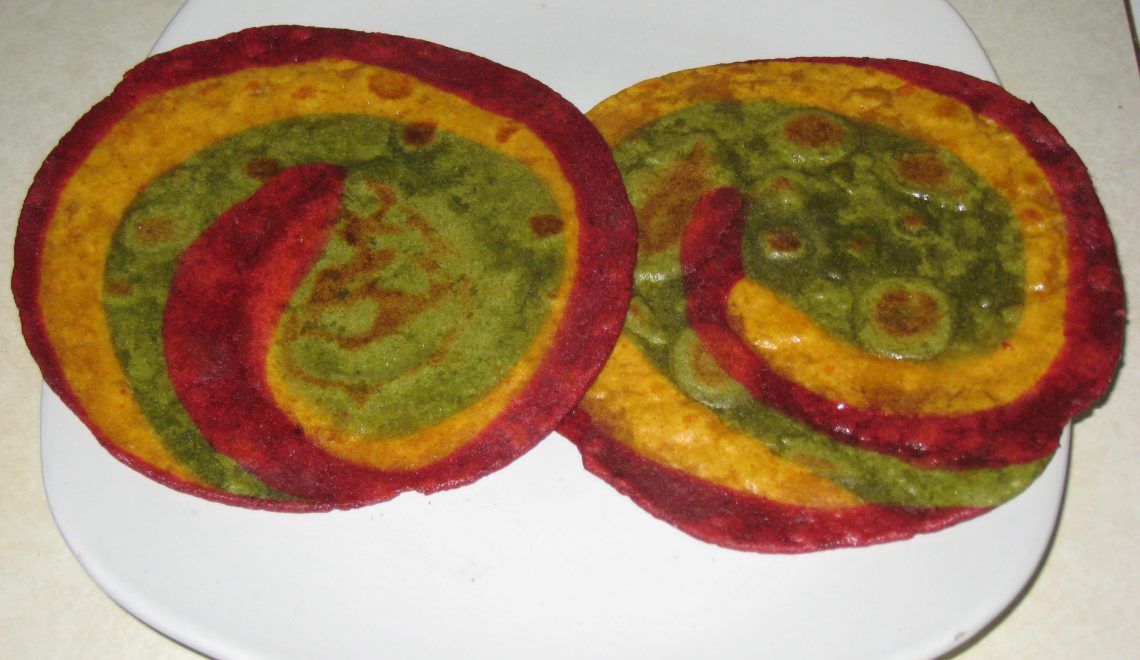 How to prepare tri colour poori ?
Lets see how to make Tricolour poori, that looks attractive for kids and is healthy as well.
Ingredients:
Wheat flour – 3 cups (each 200 gram quantity cups)
Boiled and grinded spinach (pallak) – 50 gram
Boiled and grinded beetroot – 50 gram
Salt to taste
Water to mix
Oil for deep frying
Steps to cook Tri colour poori:
First take 3 bowls and add 200 gms wheat flour in each cup.
Next add salt in each bowl.
In first bowl add water and make smooth dough.
Next take second bowl and add boiled spinach, make dough.
Then in the third bowl add boiled beetroot and make dough.
Now make balls in all three colour dough and roll it out using plain wheat flour.
Next put the spinach poori on the top of the plain poori, and then put beetroot poori.
Now make dough using this tri colour poori and then make balls from this poori and rolled out this dough. We will get a tri coloured poori.
Switch on the stove and pour the oil in to the pan, after oil will be heated, fry the poori.
Now tri colour or pin wheel poori is ready to eat.
Serve with potato masala or any other side dish.
Hints:
Save
Save