March 7, 2018
by Loganayaki Thamilselvan
2 Comments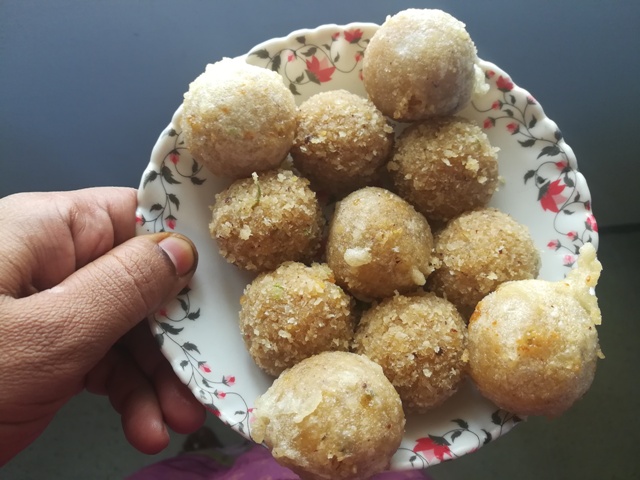 How to make thengai obbattu recipe ?
This thengai obbattu recipe is a South Indian sweet recipe also known as coconut obbattu recipe, Coconut Poli Recipe, Thengai Poli recipe, kayi holige recipe, coconut puran poli, kayi obbattu and kobbari obbattu in different part of India. This coconut poli is very easy to make and delicious one.
We used to make this Sweet Poli for Bogi. The South Indian Poli Recipe is a very traditional recipe that is made with a combination of spices and coconut. Learn how to prepare thengai obbattu recipe with simple step.
Ingredients :
Maida flour – ½ cup
Pinch of salt
Water to prepare batter
Oil for deep frying
Ghee – 2 spoons
Fresh coconut – 2 cup (grated)
Cardamom powder – 1 spoon
Jaggery – 1 cup (crushed)