October 4, 2016
by Loganayaki Thamilselvan
5 Comments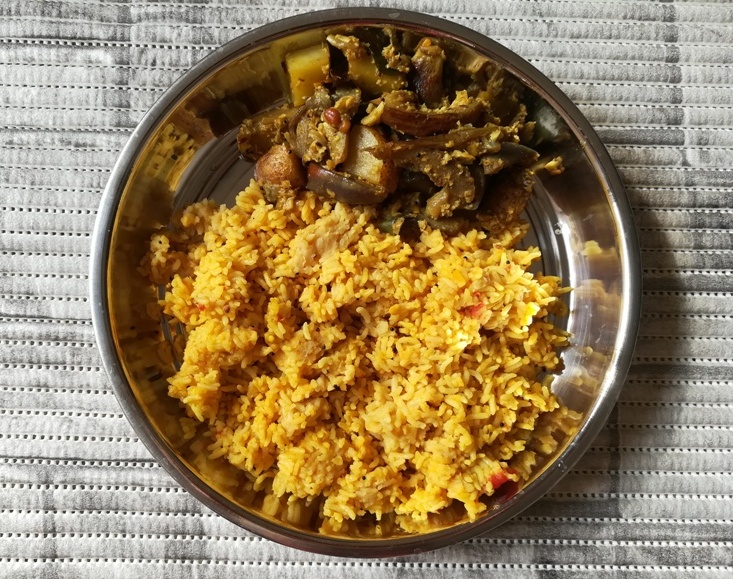 How to prepare Arisi paruppu sadam ?
Coimbatore special Arisi Paruppu Sadam Recipe a variety rice recipe made for lunch or dinner. This easy veg recipe also known as dal rice recipe, Arisim Paruppu Sadam ( arisium paruppu sadham), arisi paruppu sappadu, or kongunadu arisi paruppu sadam recipe. Arisi Paruppu sadham is a quick recipe and easy to prepare with few ingredients. we used to make often at home (at least weekly once) .
Some people prepare Arisi paruppu sadam with vegetables, and few are preparing this Tiffin Recipe with coconut. Learn how to prepare Arisi Paruppu Sadam with simple steps.
Ingredients:
Normal rice – 1 cup
Toor dal – ½ cup
Small onion – 15 nos
Red chili – 2 nos
Curry leaves – few
Coriander leaves – few
Garlic – 5 nos (crushed)
Red chili powder – 1 spoon
Turmeric powder – ½ tsp
Salt to taste
Water – 2 1/2 cups
Tomato- 1 chopped (naddu tomato)
Oil – 4 spoons
Mustard seeds – a pinch
Jeera – ½ tsp